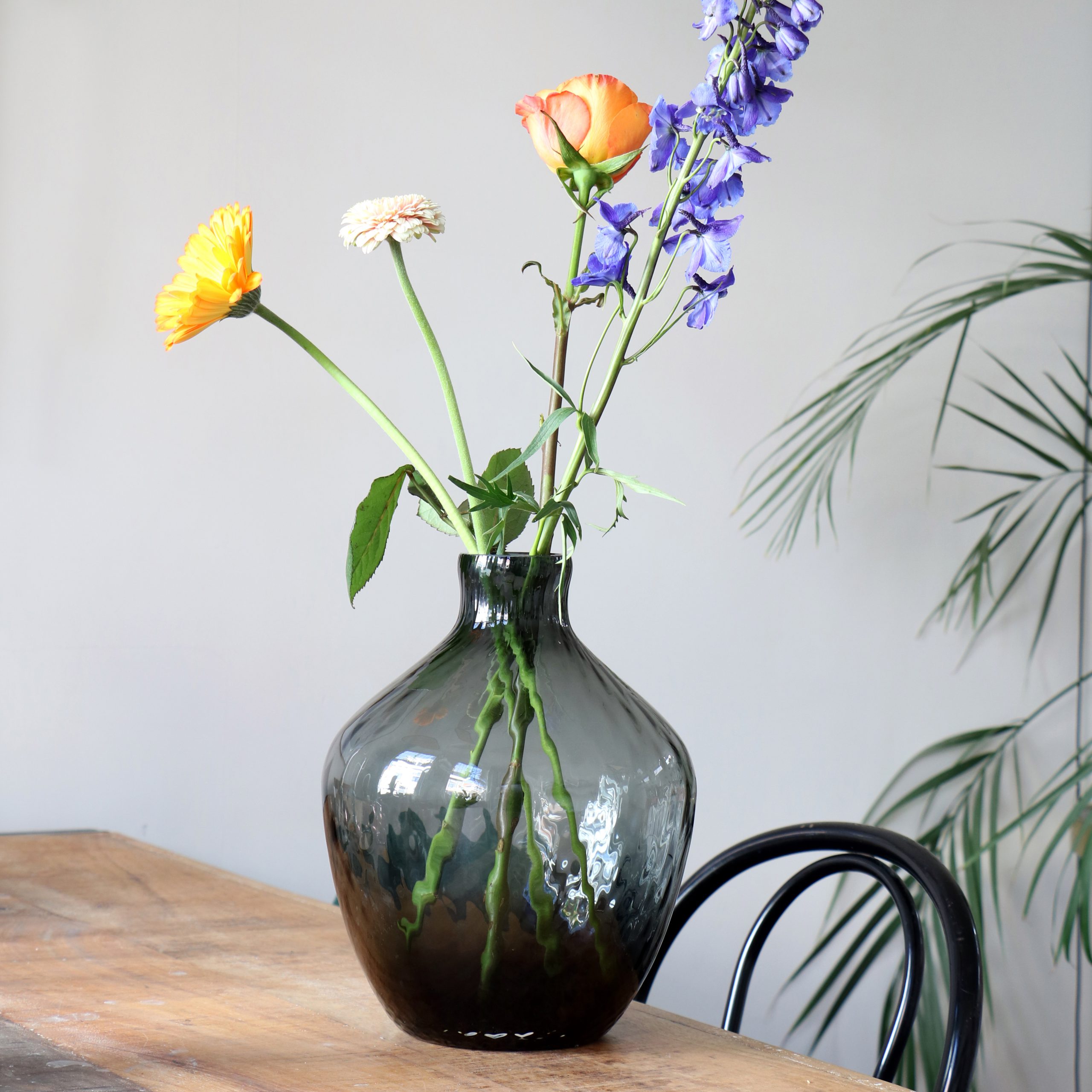 Enough vases in the house, but no inspiration to fill them? Or not a vase and do you want to make the right choice to purchase one? We at Vase The World are more than happy to help you with that. From fully decorated to easy-peasy; check out our tips and get inspired!
1. A full bouquet
The Artic from Vase The World is perfect for a complete bouquet. Is it your birthday? Then you can almost assume that you can receive a beautiful forest. This vase gives your flowers the perfect stage and is available in various colors so that there is always one that suits your taste and style!
Photo is made by fonq.nl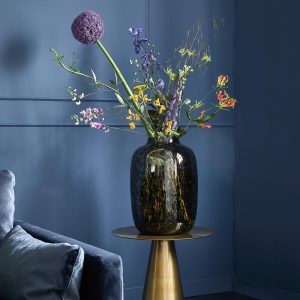 2. A few flowers
Is your complete bouquet (after that birthday) actually no longer possible in its entirety, but are there still a few beautiful flowers in between? Move these stems into the Traun Gray Effect and enjoy your bouquet even longer!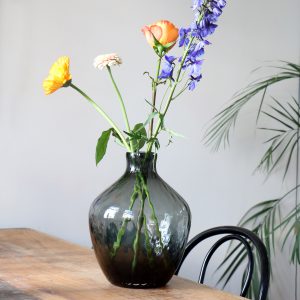 3. The ideal tulip vase
Spring has really started now! And that means; the tulip season is also in full swing. Does such a fresh forest also make you instantly happy? Then we have selected the ideal vase for you. With its wide top, it can hold a lot of stems, and if the tulips start to droop, the Zambezi catches this gracefully.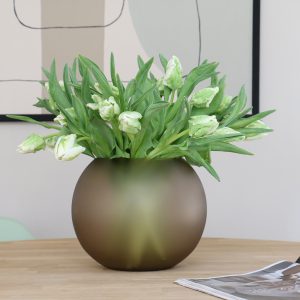 4. Multifunctional
Have the tulips finished blooming, and don't you have a new bouquet yet? Then the Zambezi is also perfect to use as a candle holder!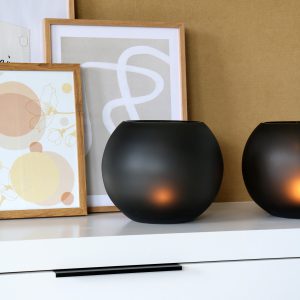 5. Big, bigger, big.
Are you looking for a suitable vase for a sizeable branch? The Seim Big offers the right grip thanks to its high-quality, thick glassware. In addition, this model is also available in various colors, and even has a smaller version. Nice to make a set!
6. Ideal padding!
Turn a boring corner into a decorative scene! Do you have a free corner somewhere in the house that could use a little extra, but is a large pot too massive? Then consider this cool Congo. Decorate it with long stems of silk or feathers and you no longer have to worry about maintenance. Please note: you will continue to look at it aesthetically!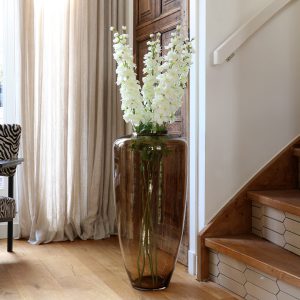 7. Collect all vases!
Do you never get enough of vases, just like us? Then you can also combine the various tips mentioned above! As long as you stay in the same color range you can mix and match. Group (unequal) numbers together in various heights and make it a beautiful whole!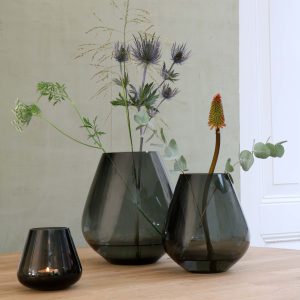 Lots of styling fun!