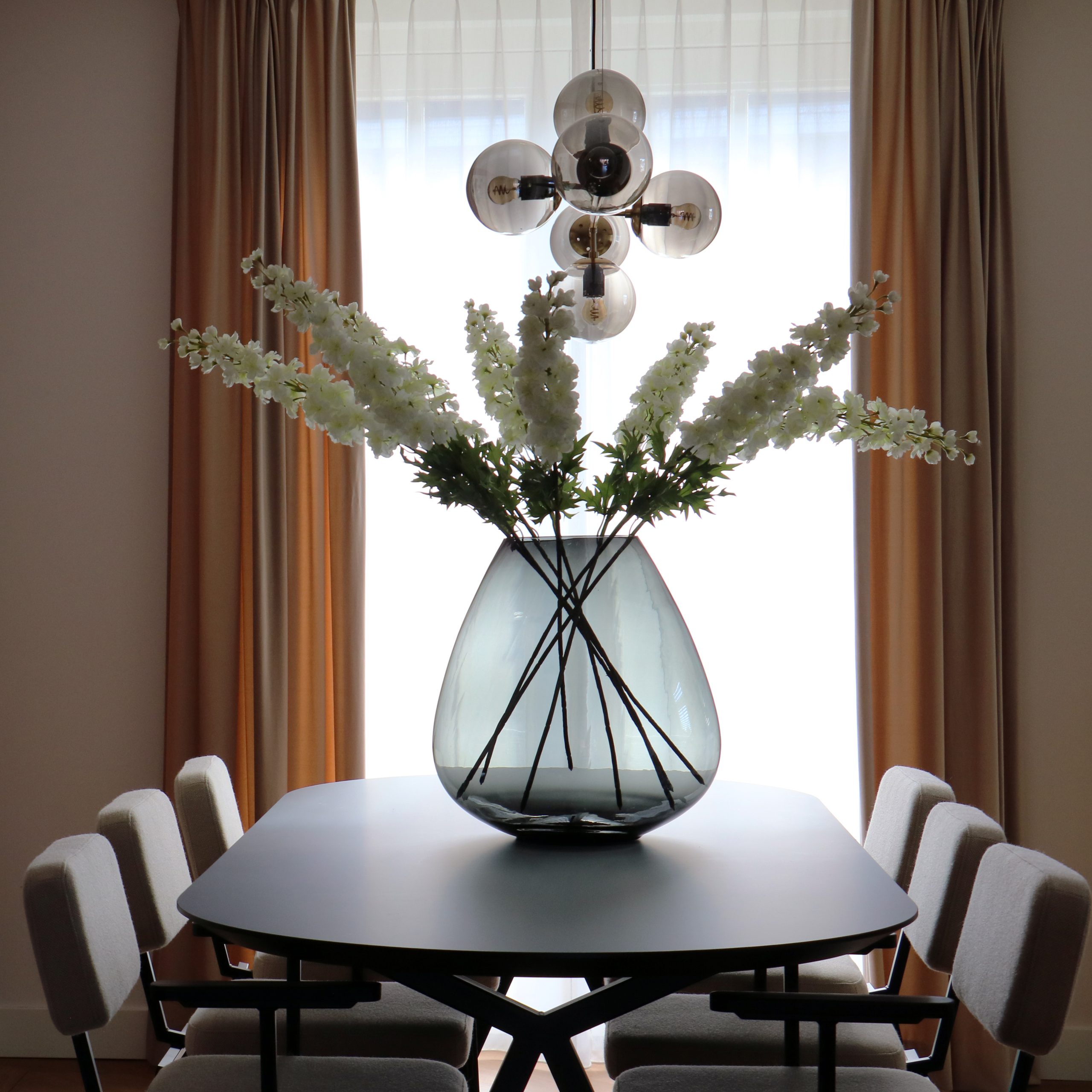 Can't get enough of our most popular item Tasman?
In the context of think "big, bigger, biggest", we have added this enormous beauty to our collection. With a height of 50 centimeters and a diameter of 47 centimeters, it is guaranteed to be the showstopper in your shop / home.
Made from gray smoked glass, this mouth-blown vase will add a chic touch to your interior. Because the vases are made by hand piece by piece, an unevenness can arise in the vase. Vase The World continues to keep a close eye on quality and appearance. The most beautiful specimens deserve a place in our collection!
Suitable to put on a nice large table, or place it on the floor as a statement. Would you also like to see an XXL version of one of our other models? Let us know!