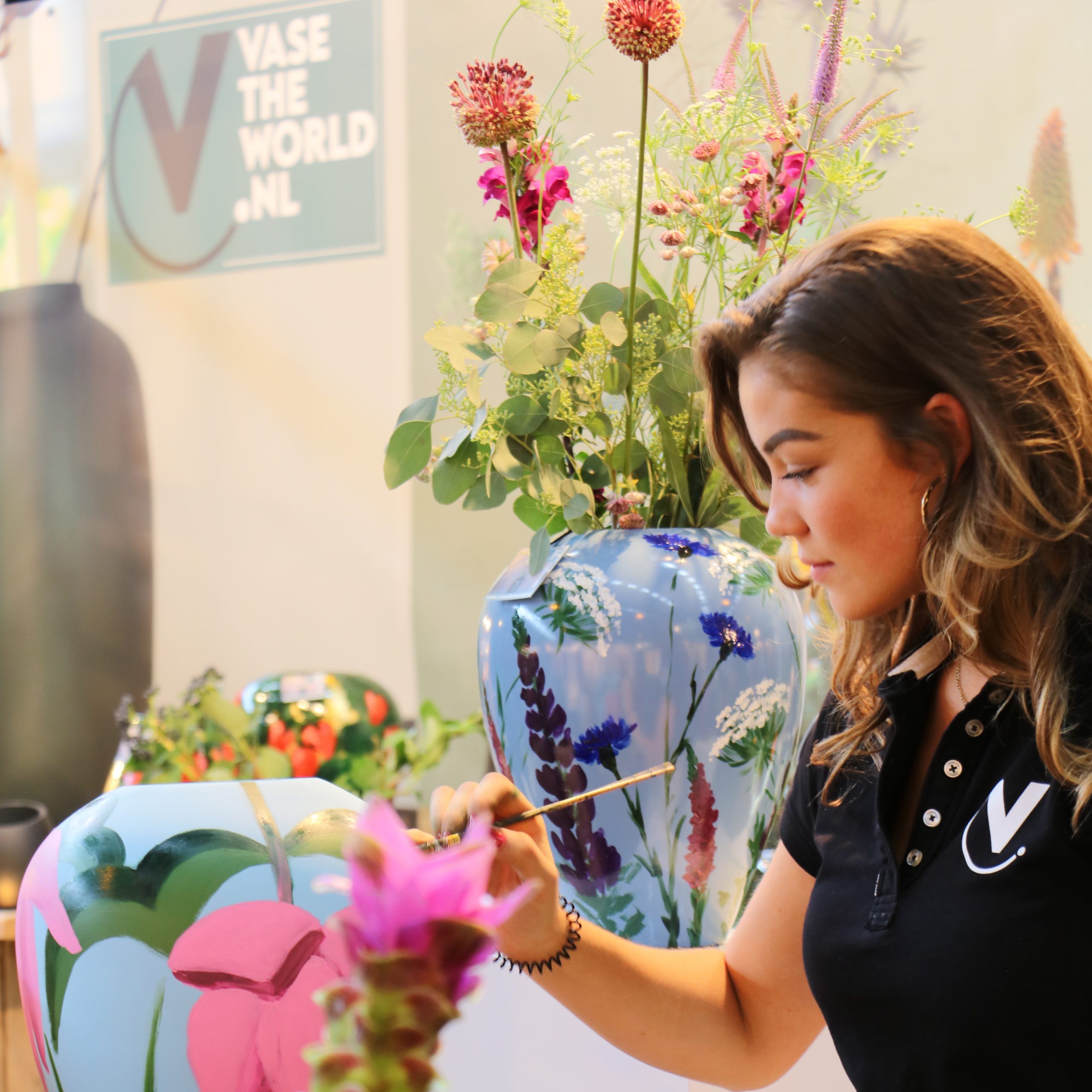 Did you know that in addition to our colored glassware, we also have hand-painted vases in our collection? For this we have entered into a collaboration with artist Milou van Schaik Martinet. Inspired by Flora and Fauna, Milou comes up with refreshing drawings on our well-known vases every season. Extra special; each vase comes with a unique certificate of authenticity.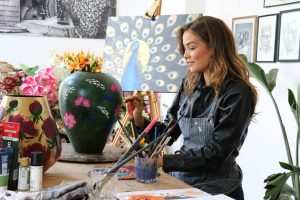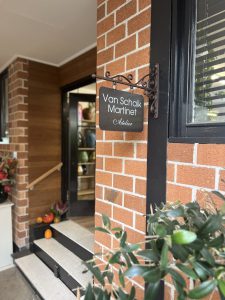 Her work started very purely at the kitchen table, where she sat before and after dinner to draw. A family member saw her work and asked her, "Why don't you do something with it?" Until then, a commercial approach had not yet entered her mind. But the idea of turning her passion into her job made her intensely happy. So; so said, so done. Started in a small space on an industrial estate, she is now part of the ArtCenter in Aalsmeer, where she has turned it into a very cozy studio.
Milou uses acrylic paint to paint the vases, which she applies layer by layer to achieve the most stunning results. As a final layer, she finishes the vase with a protective layer. This not only makes the vase shine beautifully, it also provides a bit of protection. Nevertheless, it is advisable to handle the vases with care, do not put them in the dishwasher and clean them with a soft, slightly damp cloth if necessary.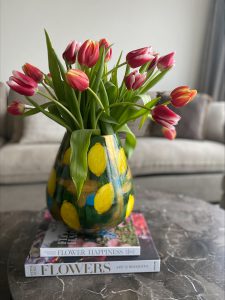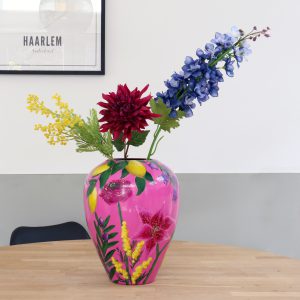 Is your design not listed? Milou also paints on commission!
Please note: because the vases have a long 'drying time', your order may be delivered a little later than you are used to from us. We do this to ensure that the vase is delivered to you at its best!
Looking for a real work of art in your interior and/or shop? Then look no further.