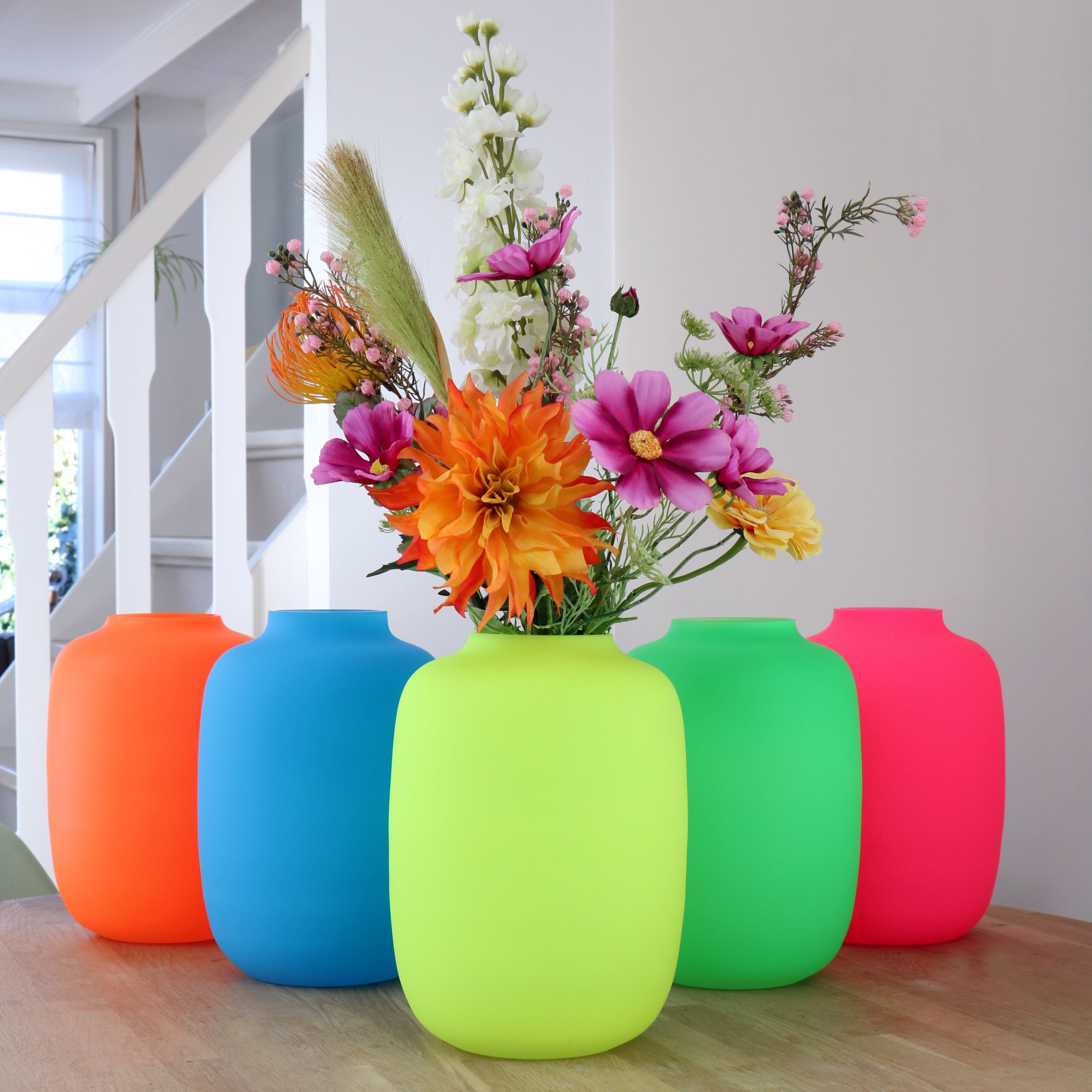 New to Vase The World and a straight hit; our neon vases and candle holders in 5 different striking shades. Because these vases are guaranteed to stand out.
Neon is completely 'on' again, and fits into any interior. Give your interior a dazzling color boost that must make you happy. So every reason to bring in some color!
A tip: don't immediately go 'all the way', but choose neon as an accent color in your home/shop or restaurant. For example, combine this cool vase with calm colors / surroundings to keep the whole in balance.
How about a beautiful Vase The World vase next to it in gray or taupe?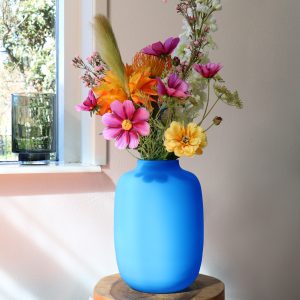 You can also implement the right balance in the contents of the vase; let the color of the vase be reflected in one of the flowers, or go for a calmer whole in combination with plumes. Both super stylish!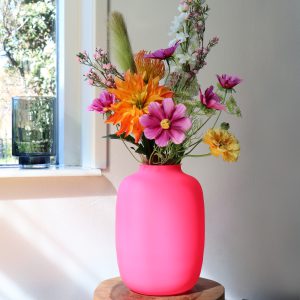 Are you ready for color? Brighten up your interior with these color pops that you can't ignore.