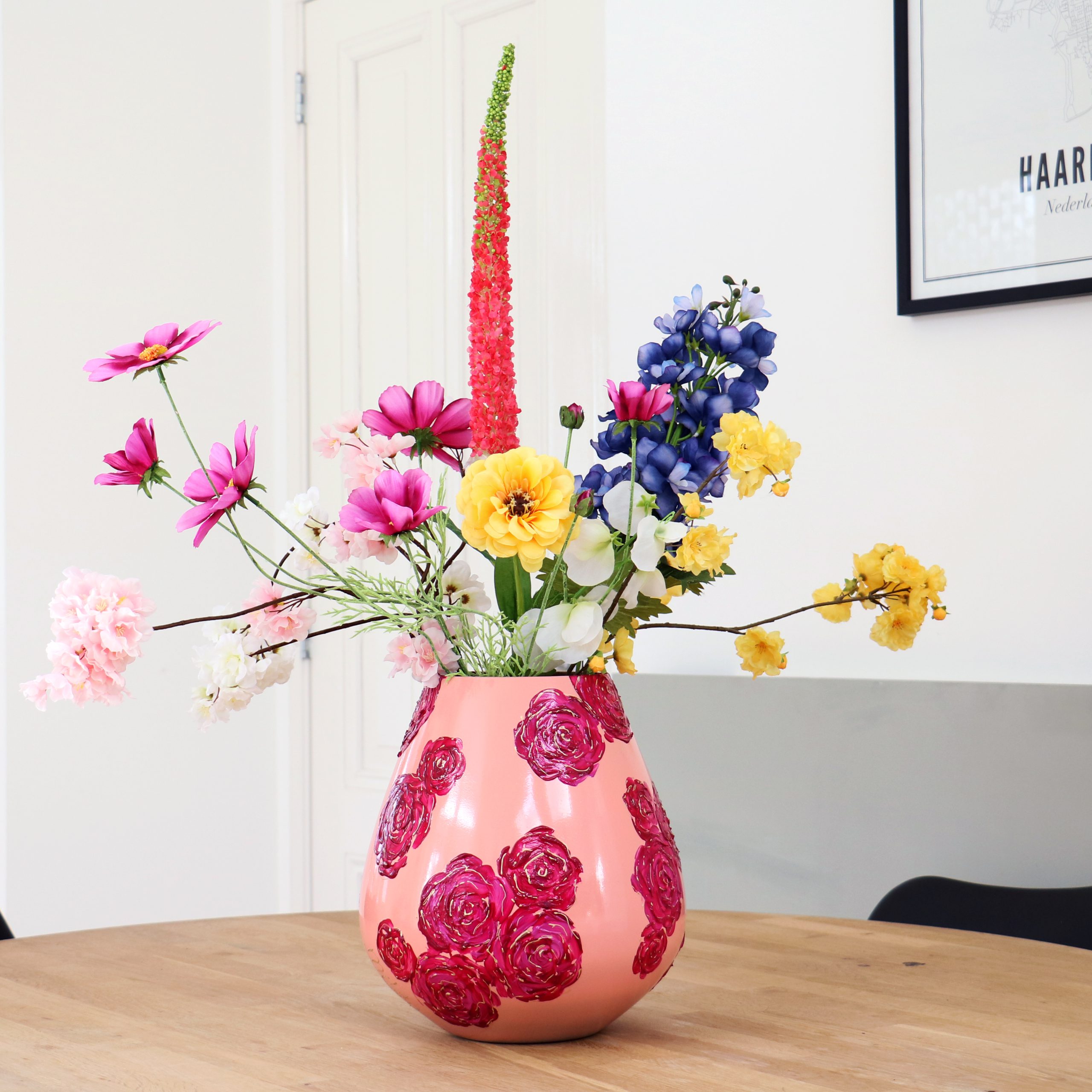 Say it with a beautiful vase full of fresh flowers! Or even better; say it with a unique vase on which those flowers are already painted.
Milou van Schaik Martinet made this design especially for Mother's Day. The roses literally 'pop' off the vase! Each design is hand painted and comes with a unique certificate of authenticity.
BENEFIT! Do you want to steal the show in your shop, during a fair, market or anniversary party? With an order from 20 hand-painted vases, Milou will visit you to paint LIVE for half a day. A unique look behind the scenes at her special work!
Because all vases are painted by hand by Milou, no vase is exactly the same. Do you want something special in the vase? Milou also paints custom-made designs!