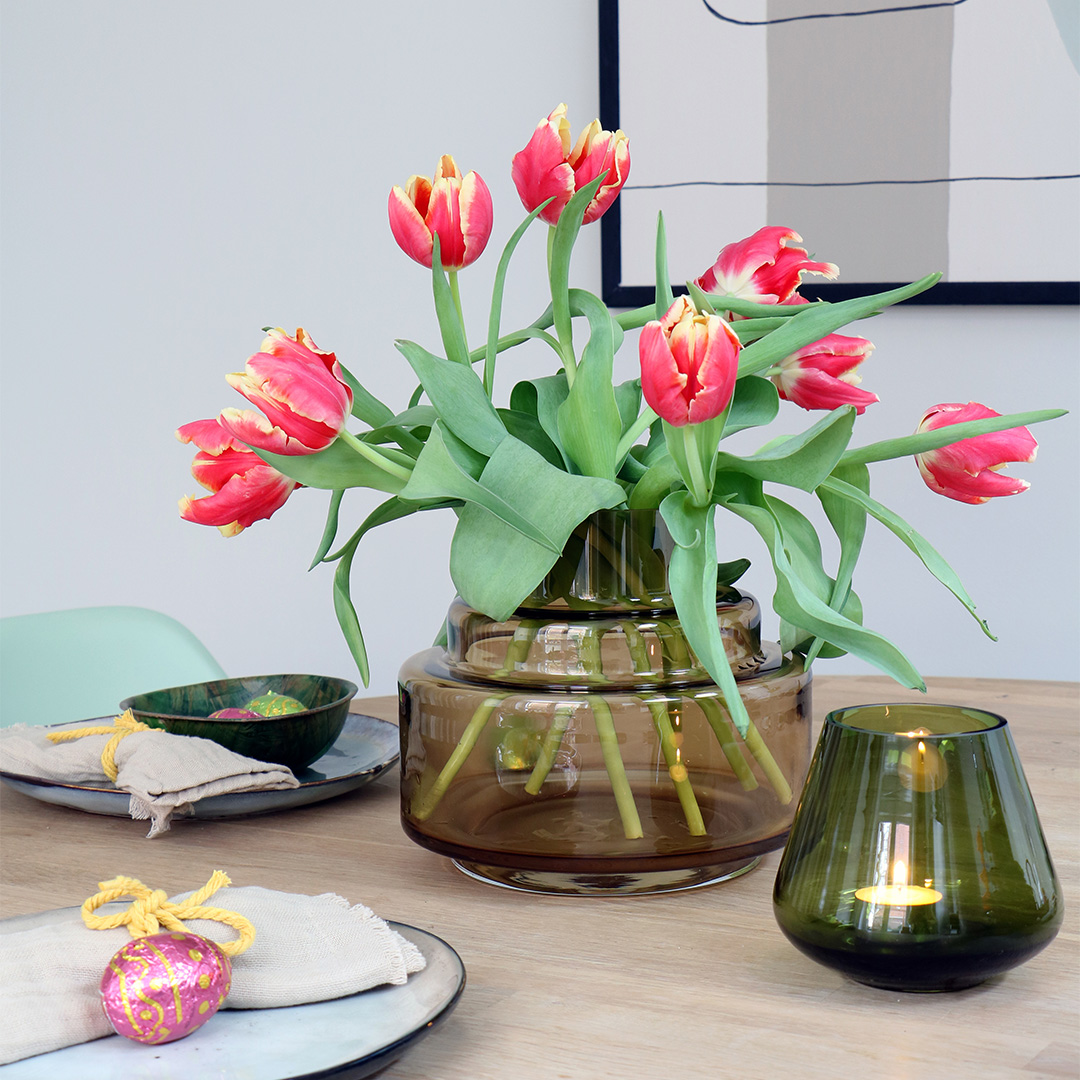 It's time to prepare for Easter! Whether you don't have anything planned at all for the long weekend or it's filled with family visits; make it at home at its Easter best! And that means that not everything will turn bright yellow, green and purple; get the right decoration at home at Vase The World and turn it into a stylish party.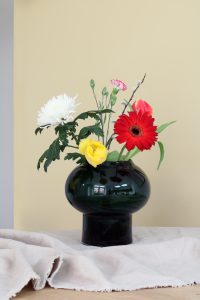 For example, VTW has various subtle yellow and green shades that fit perfectly on your Easter table, for example, how about the Jana Amber, the Chari Cognac or the Drino Green. The nice thing about that? The accent color can then sit nicely in the flower! For example, add bright yellow tulips and you immediately have the right atmosphere.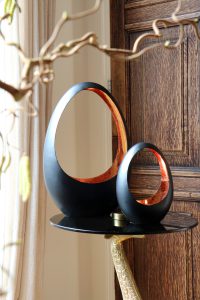 Hunting for eggs! A real tradition during the cozy Easter days; In addition to chocolate eggs, spread these beautiful metal candle holders around the house. Of course, these can show off in your home all year round; but at Easter they give that little bit extra!
Happy Easter!