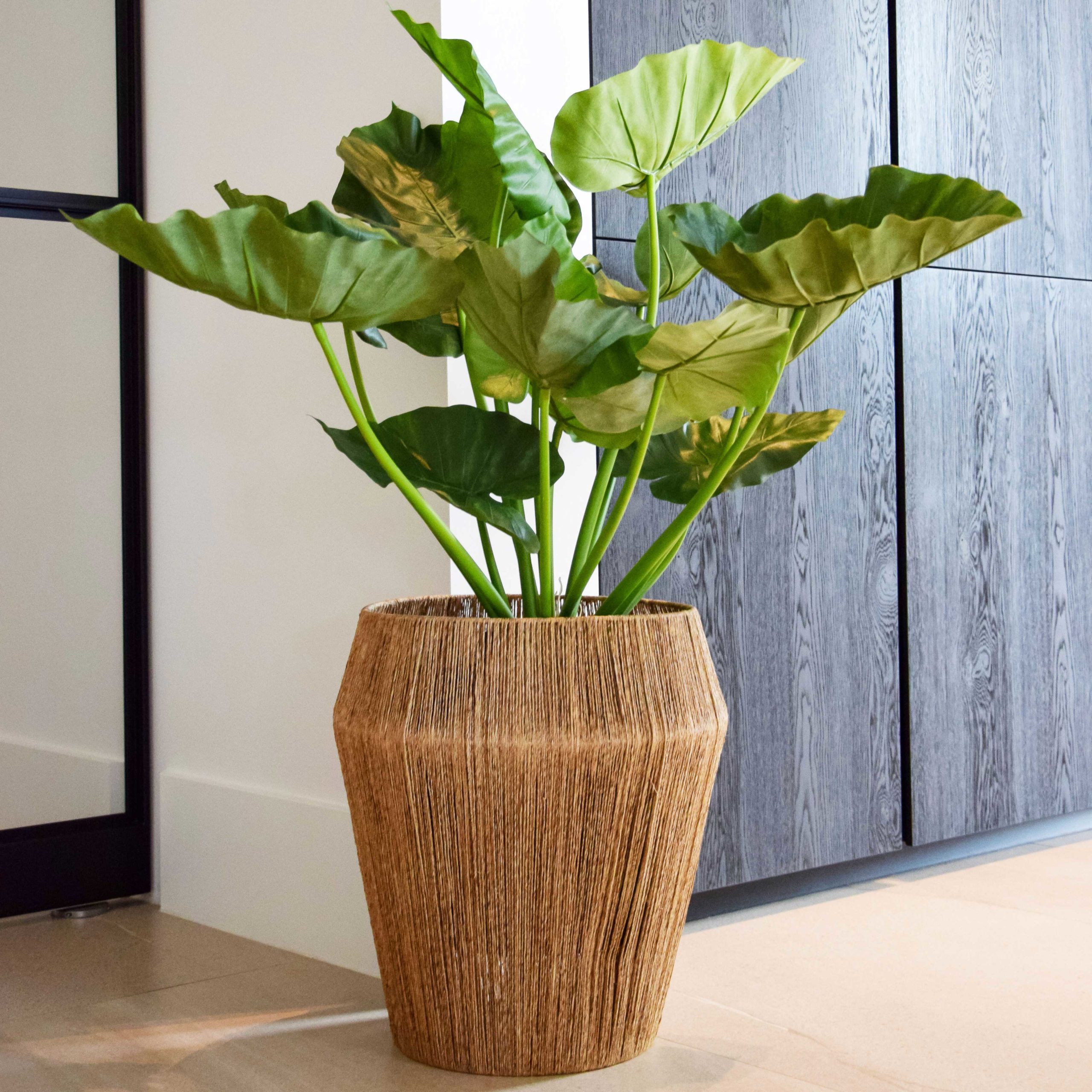 The collection of jute pots from Vase The World consists of a line with sustainable, handmade indoor pots. The pots have a story. A history. Once produced as a lamp, it now goes through life as an attractive indoor pot. Vase The World has an eye for innovation and sustainability and recycled this former hanging lamp into a catchy handmade and watertight inner pot.
During a purchase trip to Asia, Vase The World encountered a natural jute hanging lamp. The material, appearance and durability of jute fits perfectly within the Vase The World range. The, originally, jute hanging lamp was examined with an innovative eye and entertained manually into a waterproof jute inner pot. The frame of the lamp was converted, a watertight inner box installed and voilà: the jute pot was a fact.
The green character of jute fits perfectly within the Vase The World range. Jute is a natural product and finds its origin in the jute plant. The jute plant grows frequently in Asia (including Vietnam). Jute is CO-2 neutral and biodegradable. The environmental impact of jute fibers is relatively low compared to other textiles. Environmentally friendly, sustainable and a feast for the eyes.
The jute pots from Vase The World are available in different shapes and sizes. View the entire Jute collection here or on Instagram.