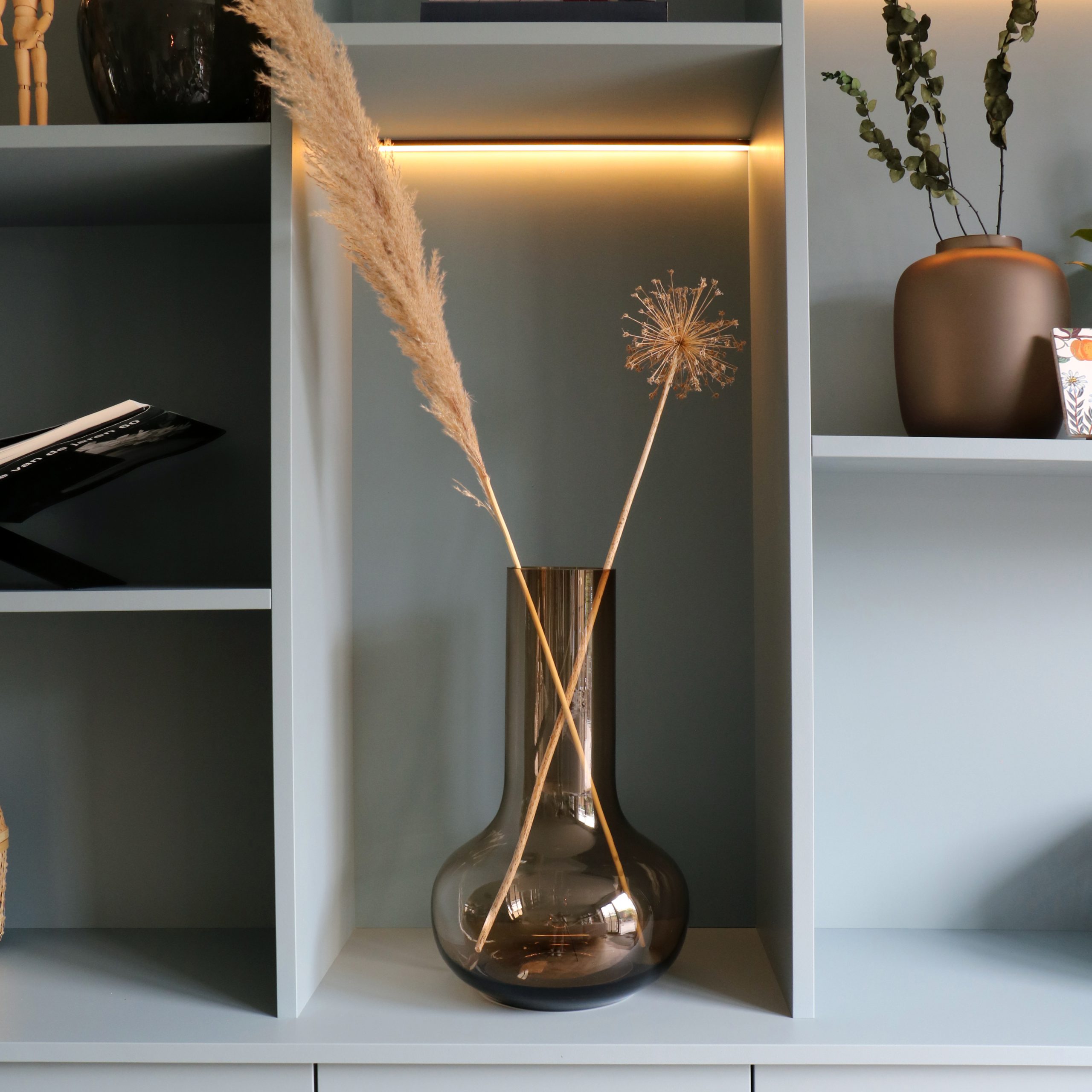 Many of you know that you can buy beautiful vases at Vase The World. But what exactly you should do with your VTW item to make it come into its own in your interior, (home) office or shop… We are happy to give some tips for that!
Work in unequal numbers, rather 3 or 5 items together, than 2 or 4. With unequal numbers you can form a more harmonious 'group', working from the center. Too many? A large VTW item is sometimes sufficient!

Choose the same color shade (tone-sur-ton) and mix-and-match various shapes with each other. This creates an exciting whole without being too busy.

You can of course vary the location of your vase, take a look in your house and look for a somewhat boring corner and fill it with a nice VTW item. That corner is suddenly the eye-catcher of the room!

You make (or break) the product with the contents of the vase. Therefore, invest in a beautiful bouquet! If you want to enjoy it for longer than one week, choose a beautiful silk flower arrangement or dried flowers.

Light it up! A vase with a beautiful bouquet always works well in candlelight. Be careful not to put it too close to it, it has to be safe 🙂
And now it's up to you! We'd love to see the result, use #vasetheworld on Instagram and we'll share your content on our account!