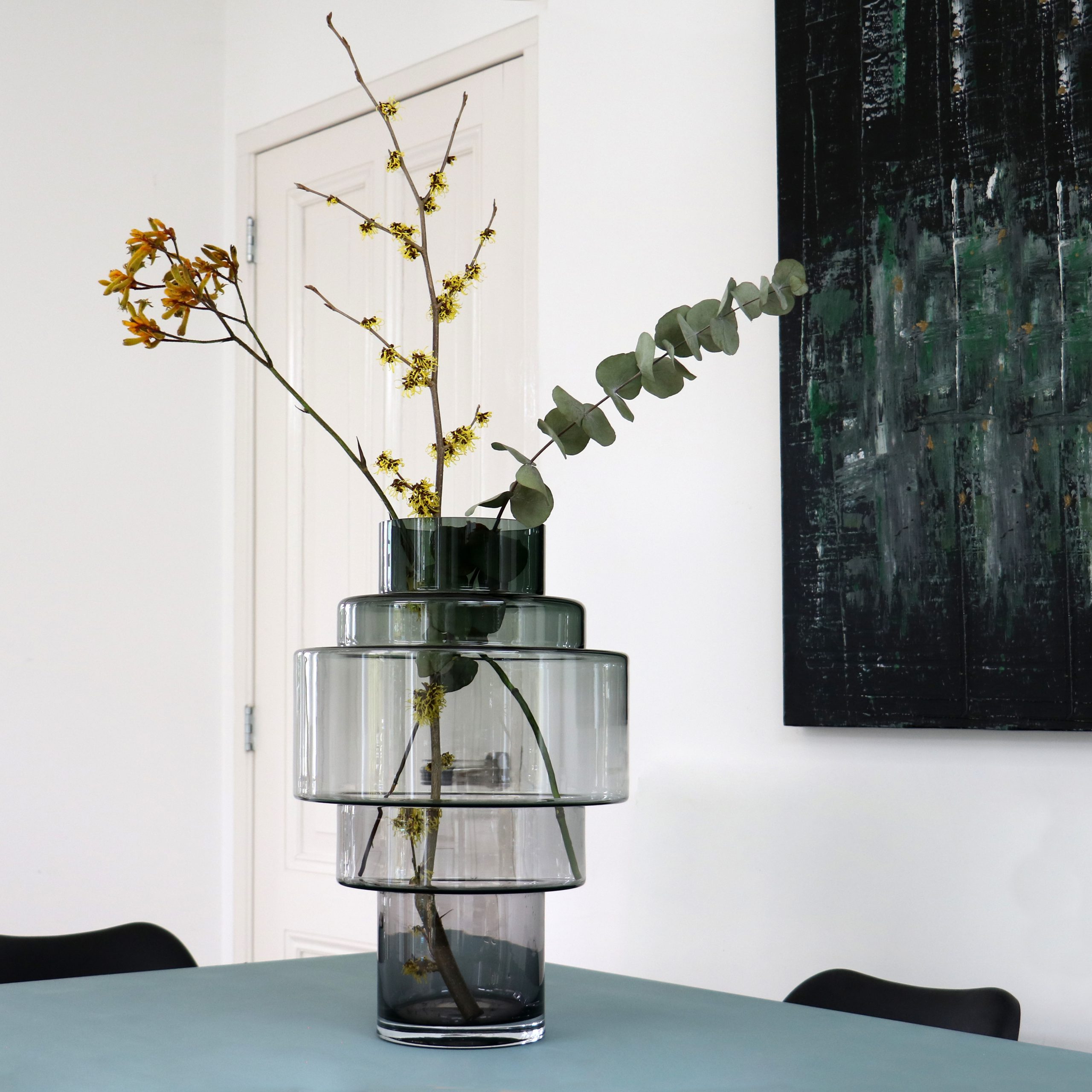 Flowers love vases!
The other way around, nothing could be further from the truth; one really cannot do without the other.. Anyone who likes to have flowers at home probably has several vases in the cupboard. And if the stock cupboard is full of various beautiful vases.., they are more than happy to use them as a display for a fresh bouquet. Ok, long story short: you can never have too many vases!
What is so special about this Kasai vase? Due to its level differences, you can make a beautiful whole from both short and long stems in the same vase. One of a kind, hand designed and mouth blown. This fashionable vase is available in two different colours, and is characterized by the VTW logo stamped on the bottom.
Do you also want a real VTW item in your interior? Then choose this latest trendy model and steal the show at home!